COVID-19
Prevention Measures at SeaUrchin Diving Center Mauritius
Public access to the Dive Centre is limited to diving Customers only. Accompanying family members or friends are not allowed to enter the Dive Center.
Do not enter the Dive Centre premises if you have any of the following symptoms, which could be related to a
COVID-19 infection:
– Fever
– Cough
– Tiredness or muscle pain
– Difficulty breathing
– Sore throat
– Lung infections
– Headache
– Loss of taste
– Diarrhoea
If you have travelled in the last two weeks and or if you have been in contact with people affected or potentially affected by COVID-19, please contact health authorities or your treating physician before going to the Dive Centre.
In order to avoid crowding inside the Dive Centre, access is subject to maintaining at least a one-metre distance from each other.
Entering the Dive Center may be limited to a specified number of people at any one time.
We are in it together, so lets try our very best.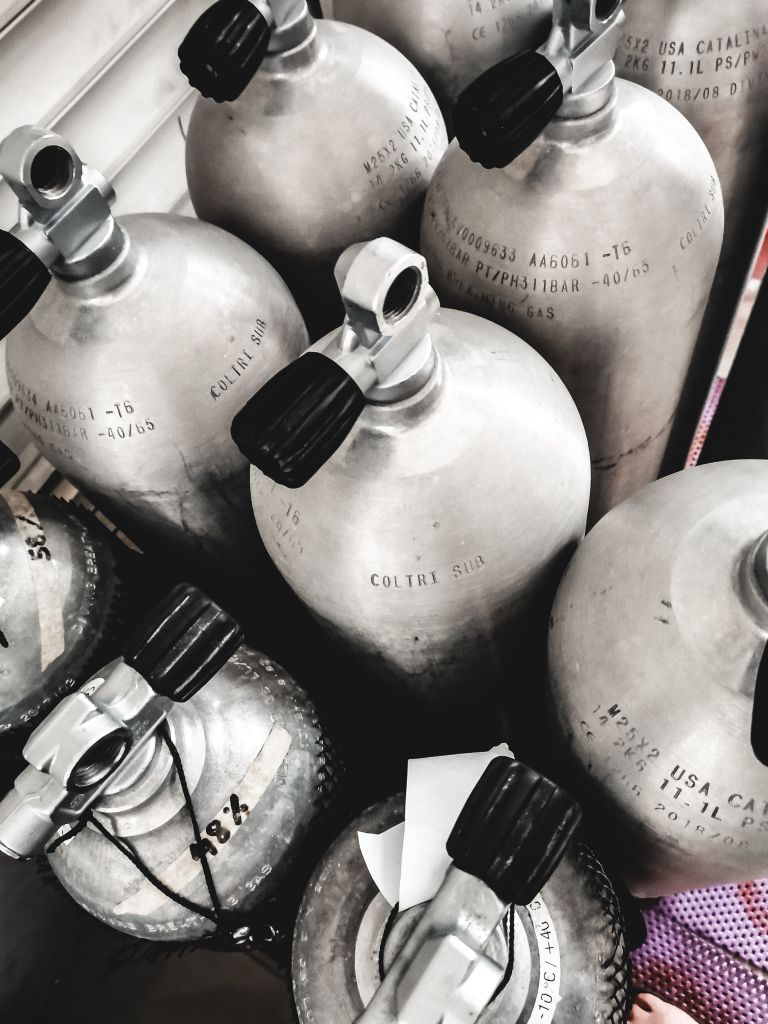 Filling and handling of Scuba Tanks
Theoretically, the virus could enter the compressor through the air inlet, as the inlet filter is not able to block smaller droplets.
It is therefore essential that the inlet to the compressor is located in a safe place to avoid any contamination. It has been shown that the virus is sensitive to high temperatures. When warm, a compressor can generate a gas temperature of more than 120°C. It is therefore unlikely that a virus can remain active after passing through the compressor.
The risk however exists when it comes to handling cylinder valves and refill hoses, through the possibility of contamination by infected operators.
Personal hygiene and physical distancing procedures should also be observed in gas refill areas. Only authorized people should be allowed to be in the immediate vicinity of compressors, the filling station, and the storage area for filled cylinders.