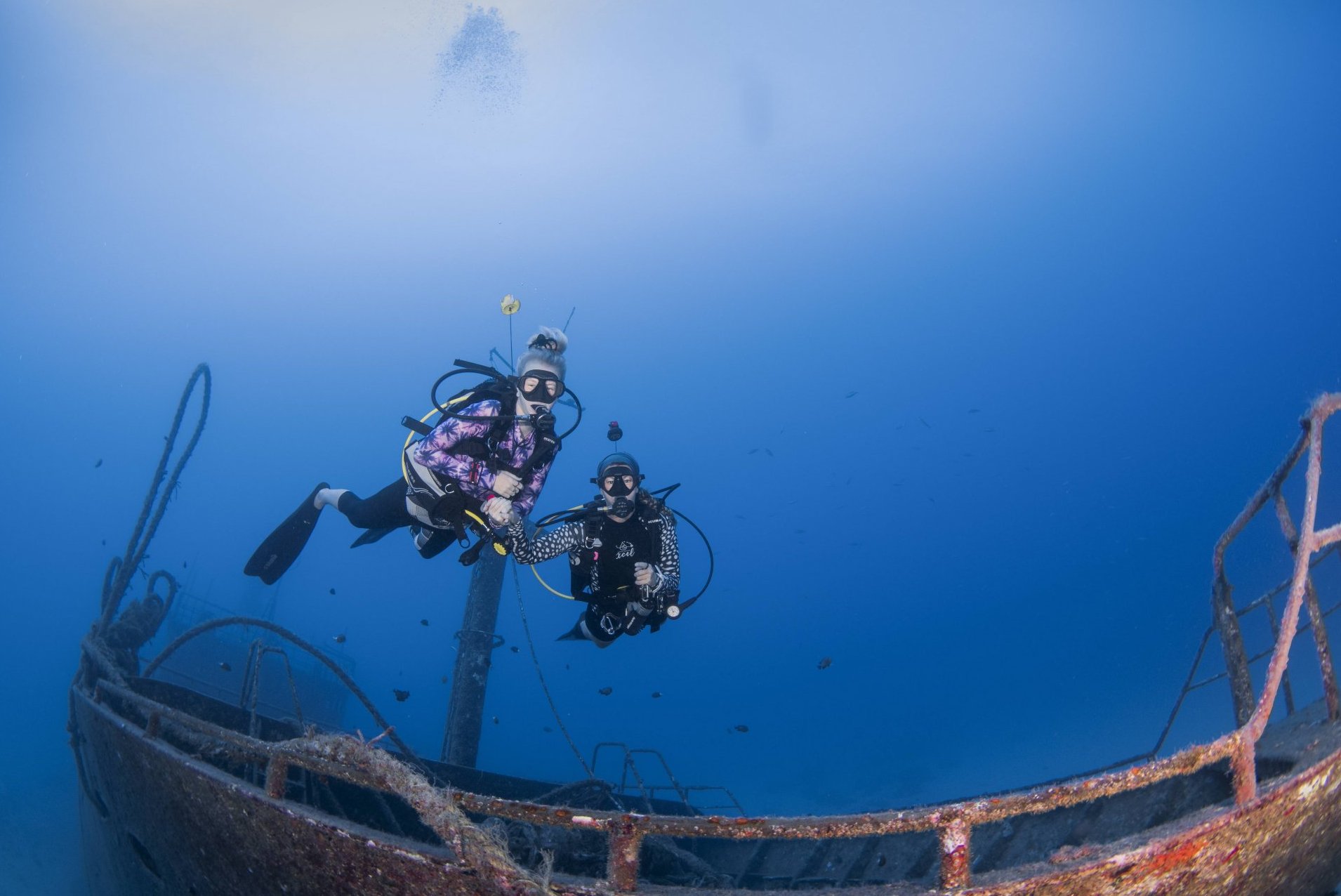 Dream of being a Diving Instructor? Plan your professional diving career with us.
Are you dreaming of pursuing a career in the Field of Diving? Why not fulfilling this dream with us? We offer you an individually tailored Education Program.
Already a diver and want to become a DivePro: Join our Team, we can offer the diving experience you are searching for.
Every year we offer FREE internship spots to individuals who wish to achieve a SSI or PADI Dive Master rating (or higher), who are willing to learn and who share our passion for diving. The ability to be a team player is required.
Internship duration: 3 months
Start Dates: Beginning of August/ October/ December/ February
During this time you will be working alongside members of staff with 6 working/ training days a week. You will get 1 day off every week. You may sign on for the internship even as a Open Water Diver (additional costs apply), however, you will only officially begin the internship after you have obtained the DM course prerequisites.
Pre-requisites to APPLY for the internship:
No diving experience needed
Be a comfortable swimmer
Be of sound health
A willingness to learn
Pre-requisites to BEGIN the internship:
At least 18 years of age
Have at least 40 dives logged
SSI Stress & Rescue with React Right or PADI Rescue Diver with EFR or CMAS 2Star Diver
Additional Costs:
SSI/ PADI Dive Master Application fees
SSI/ PADI Dive Master Material
If you are not Rescue or 2star Diver, additional cost apply to reach this level
What's NOT included:
Accommodation – we can assist you in finding accommodation
Transport – we can assist you in finding car or scooter rental
Meals
Benefits of the Internship:
Train under a SSI Instructor Trainer or PADI Instructor
Learn and understand the mechanics of a Dive Center, from sales to logistics etc.
FREE Deep Diver Specialty
Email us for further inquiries