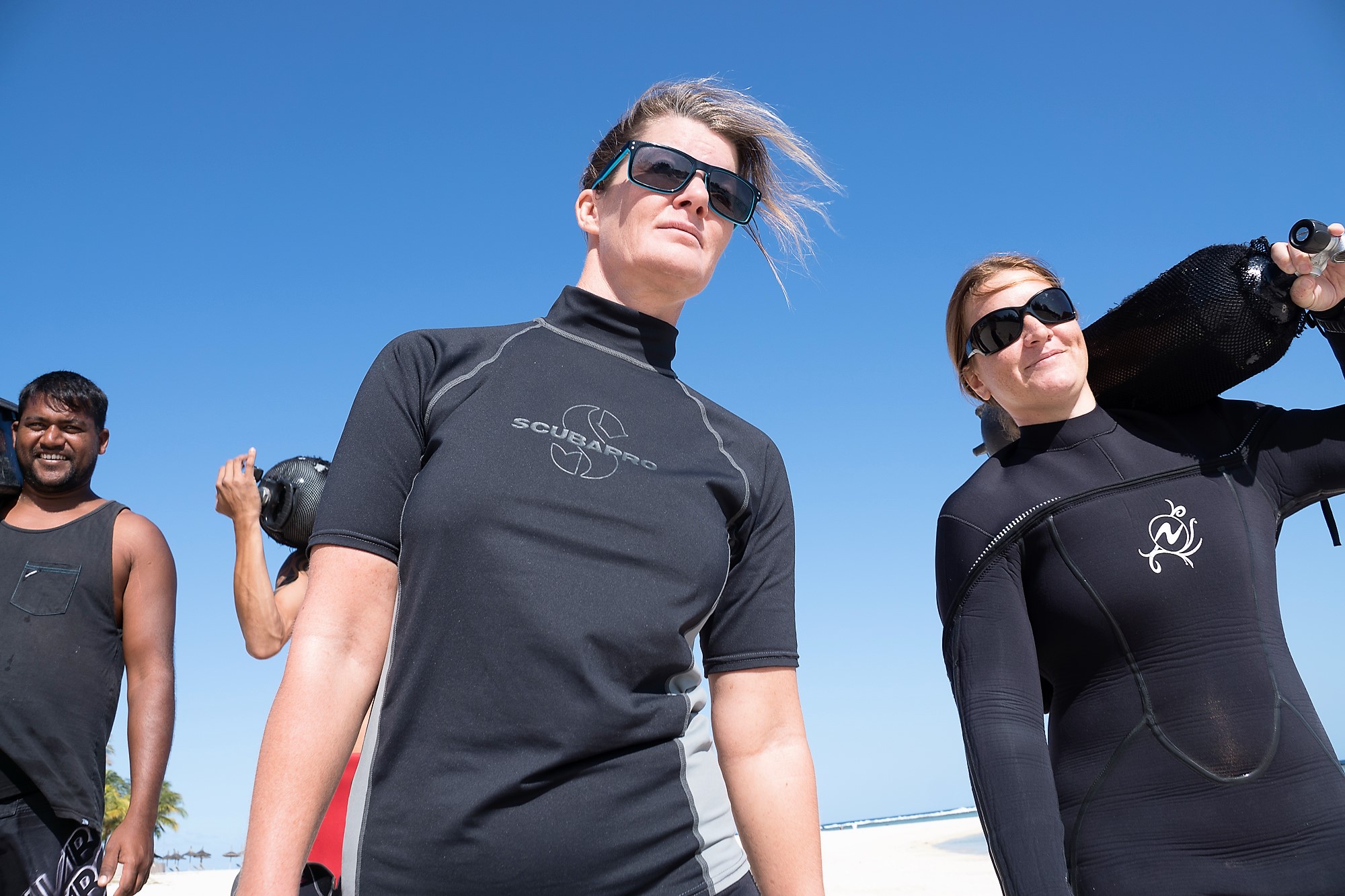 Sous direction allemande. Unique, professionnelle et avec un grand engagement envers l'environnement.
L'école de plongée SeaUrchin (fr. Oursin) a été fondée en 2006 par Katharina Dohmann et est parmi les écoles de plongée les plus expérimentées de l'île Maurice. Sous direction allemande, l'équipe du centre de plongée SeaUrchin représente une plongée professionnelle avec beaucoup d'empathie pour les besoins individuels de ses clients.
L'importance du monde sous-marin et sa fragilité ont toujours été une préoccupation pour nous. La plongée n'est pas seulement un sport, mais un outil essentiel afin d'étudier ce monde encore si peu connu et de réaliser l'impacte de l'Homme sur celui-ci afin de le préserver.
L'école de plongée « SEA URCHIN » est la seule à offrir des formations de trois écoles différentes : SSI, PADI et CMAS. Évidemment les cours sont effectués dans plusieurs langues, les plus courantes étant francais, allemand, anglais, espaniol et dansk, langues maternelles des moniteurs, ainsi, nous vous garantissons une formation théorique de plongée accessible à tous.
L'école de plongée SeaUrchin est le seul centre de formation à Maurice ayant un SSI Instructor Trainer et peut donc former tout les niveaux professionnels SSI avec Katharina comme monitrice.
Nous mettons l'accent sur de petits groupes de 4-6 personnes max. et toutes nos plongées sont guidées car votre sécurité et votre bien-être sont importants pour nous.
Bien sûr, nous nous assurons de votre bien être après la plongée, offrez-vous une douche chaude ou prenez soin de vous avec un café chaud ou un thé.
Katharina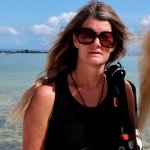 SSI Instructor Trainer # 57975
SSI Specialty and Nitrox Instructor
SSI React Right Instructor Trainer
CMAS/ IDA Instructor 2* # D1475,
CMAS/ VDST Instructor 2* # GER F00 M2 16 439222,
CMAS/ MSDA Instructor 2* # MRI F00 16 000002,
CMAS/ MSDA Secourisme Instructor # MRI F00 MS 15 004
established herself in Mauritius in the year 2006 and at the same time founded the SeaUrchin Diving Centre. After acquiring her qualification and accreditation by CMAS and PADI, she stepped up to SSI in 2011 and thus became an expert on all major diving educational systems. In May 2015, she completed a course for SSI Instructor Trainer and is the only teacher in Mauritius authorized to train any SSI Instructors.
Katharina is passionate about encouraging and guiding women and children who have an interest in diving. Being the only Diving School on the whole island to be owned and managed by women, Katharina has been determined to support women in the Diving Industry. SeaUrchin is the only Diving School in Mauritius to have the highest proportion of female employees.
« With our high proportion of female workers, we wish to demonstrate to other women that the diving industry should no longer be dominated activity. Women can definitely do the job just as well, if not better. »
Khaleah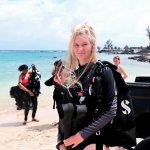 SSI DiveMaster (not activated)
Khaleah is the youngest of the two daughters of Katharina, making her the second generation at SeaUrchin. She basically grow up in the DiveCenter and at the Ocean. Said so, she's a natural mermaid and learned to dive in a very very young age. There is nothing she can't spot underwater even if she sometimes looses the DiveSite, it's always inspiring to dive with her. Khaleah became a SSI DiveGuide and DiveMaster at age 15.
Alex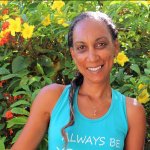 Office
happen to be the daily sunshine of our Diving School with her natural cheerfulness. She is our beloved hostess and secretary. Being responsible for the booking, Alex also provides her help, advice, and assistance to any inquiries or practical help the divers may require at the Diving Centre.
Perrine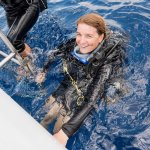 Notre chevelure rousse, Arielle,
PADI Master Scuba Diver Instructor # 642274
PADI Specialty Instructor and EFR Instructor
SSI Divemaster Instructor # 80462
D'origine franco/suisse, grandie en Alsace, Perrine parle courament francais, anglais, créole et allemand. Elle habite à l'île Maurice depuis 2007 et à rejoind Katharina à SeaUrchin en Août 2008, elles forment donc une équipe professionnelle et complémentaire. Perrine est responsable des formations PADI et est aussi passionnée de plongée sur épave. Elle, tout comme la totalité de l'équipe de Sea Urchin, est extrêmement concernée par la préservation de l'environnement subaquatique. Elle réalisa son crossover en temps qu'instructeur au près de Katharina en 2017 et depuis enseigne aussi SSI.
Adrien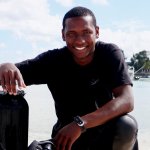 SSI DiveMaster #
CMAS 2star Diver
Adrien is the nephue of Perrine and is « helping out » at the DiveCenter since he was 16. He became SSI DiveMaster with 18 and is preparing for the Instructor Course. He is part of the new generation at SeaUrchin.
Radjesh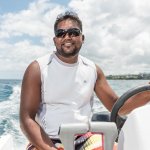 Radjesh a.k.a Plastic, is native Mauritian and speaks Creole, French, and English. He is responsible for the good maintenance of the boat and for our safety at sea. Born in Flic en Flac, Radjesh is an experienced skipper who has a sound knowledge of the sea. Having your safety as his main concern, he will judge and estimate on the weather conditions before navigating us out of the reef to the different diving sites. For safety procedure, while the dive will be proceeding, our boat will remain with the divers at all time and pick them up safely in the end.
At SeaUrchin we offer Internships to become either DiveGuide/ DiveMaster or SSI Instructor. If you are already Instructor you can also join us to become a Specialty Instructor.
Timo
SSI DiveMaster # 86256
Vicky & James
Asst. Instr. # 80998
Asst. Instr. # 80997
Are two British divers who are studying here to be Open Water Instructors After following a traditional work path, having their own business for 25 years, they now finally have time to pursue their passion for diving and teaching.  They started their professional diving journey in Greece where they live for half of the year. They are very excited to further their experience and learning here in Mauritius.