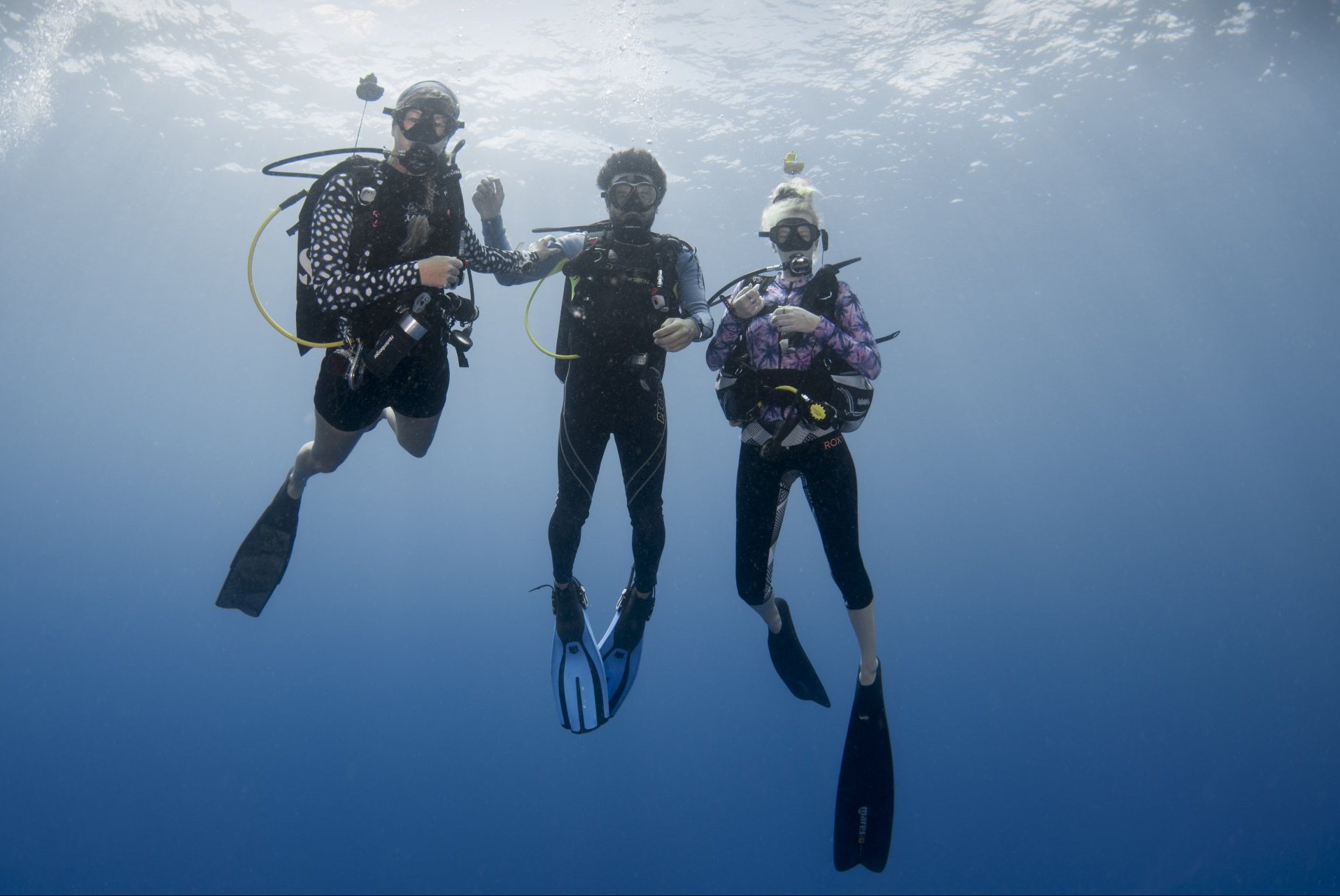 Continue Education
With these Course Bundles, we like to promote Education that we think is most important or Courses that are very special to us (Ecology Bundle). Knowledge and experience will help to create comfort.
Open Water Diver Course Bundle
The OWD Course + one Specialty (Nitrox, Dry Suit or Perfect Buoyancy).
This is for beginners who want to get more out of their training program. The Specialty Programs will serve the purpose of continuing education right away and creating more comfort by experience.
Price €520 instead of €540
Ecological Program Bundle
The next steps are the SPECIALTY BUNDLES for those divers who want to reach out for higher levels and become an icon.
The Ecology Bundle is perfect to get a profound knowledge about what to expect underwater. It combines the 6 Specialty Marine Ecology, Shark Ecology, Manta Ray Ecology, Turtle Ecology, Fish Identification & Coral Identification.
These courses are very educative and not only for Divers. To underline the awareness of our amazing underwater world, and it's fragility, as well as the importance of helping to protect it. We promote these courses all year around.
Price €400 instead of  €540
Mission Deep Blue
A Program created to raise the awareness of the environmental problems our oceans are suffering day by day. Its main objective is to support the conservation and sustainable use of aquatic environments, including oceans, seas, coasts, and waterways and their magnificent diversity of plant and animal species.
The Mission Deep Blue Online Course is free of charge and accessible for Divers and Non-Divers. We're all responsible for protecting our aquatic resources, and we want our clients to think critically, and take positive action whenever they travel and dive.
Free of charge
Stress & Rescue Specialty + React Right
Price Rs €470 instead of €500