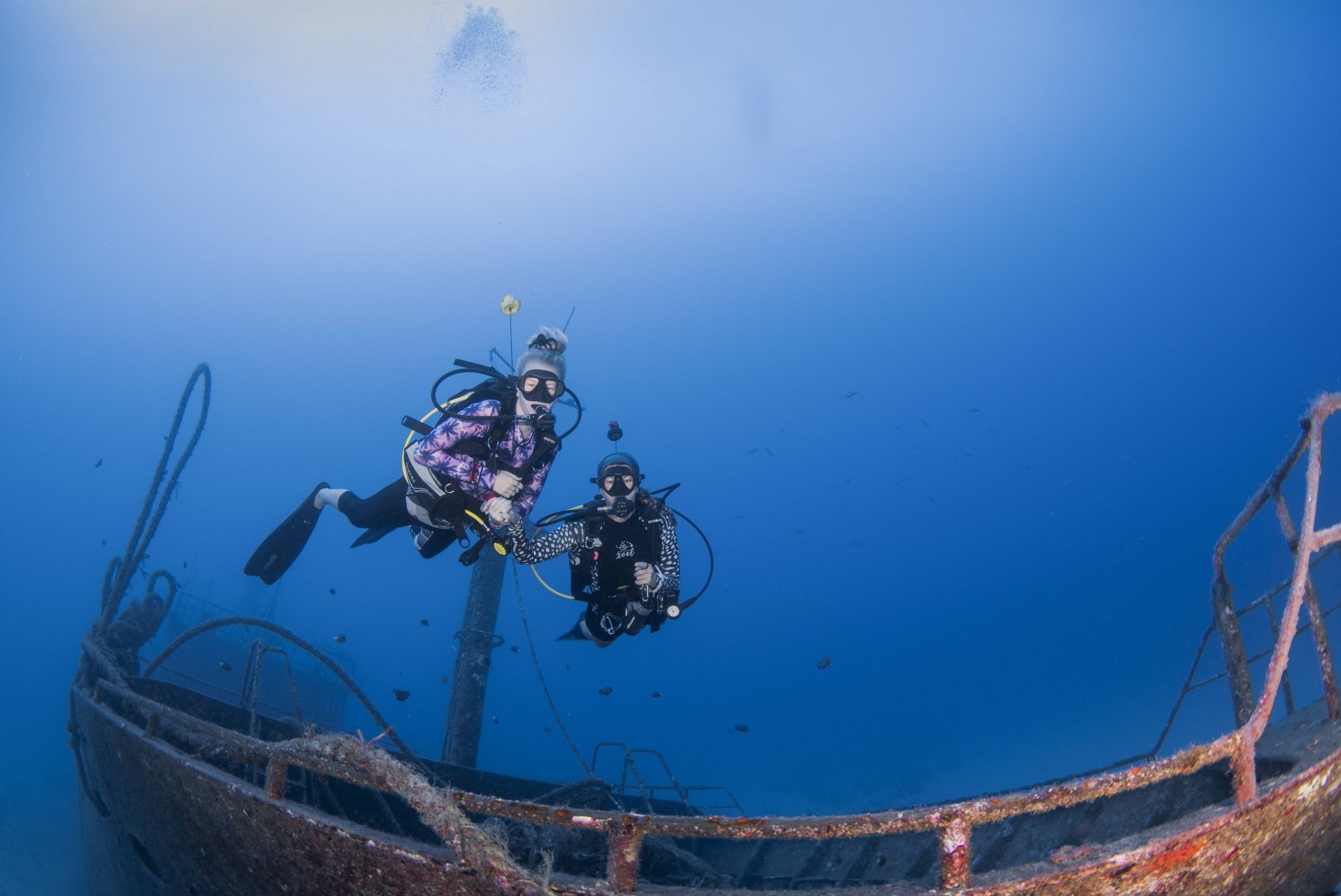 Professionelle Tauchausbildung auf Mauritius
AI & IT Kurs im November 2019. IE Termine: 18. & 19. November
Du träumst davon Tauchlehrer zu werden? Plan Deine Tauchkarriere mit uns.
Every year we offer FREE internship spots to individuals who wish to achieve an SSI or PADI Dive Master rating (or higher), who are willing to learn and who share our passion for diving. The ability to be a team player is required.
Internship duration: 3 months
Start Dates: Beginning of August/ October/ December/ February
During this time you will be working alongside members of staff with 6 working/ training days a week. You will get 1 day off every week. You may sign on for the internship even as an Open Water Diver (additional costs apply), however, you will only officially begin the internship after you have obtained the DM course prerequisites.
Pre-requisites to APPLY for the internship:
No diving experience needed
Be a comfortable swimmer
Be of sound health
A willingness to learn
Pre-requisites to BEGIN the Internship:
At least 18 years of age
Have at least 40 dives logged
SSI Stress & Rescue with React Right or PADI Rescue Diver with EFR or CMAS 2-Star Diver
Additional Costs:
SSI/ PADI Dive Master Application fees
SSI/ PADI Dive Master Material
If you are not Rescue or 2star Diver, additional cost apply to reach this level
What's NOT included:
Accommodation – we can assist you in finding accommodation
Transport – we can assist you in finding a car or scooter rental
Meals
Benefits of the Internship:
Train under an SSI Instructor Trainer or PADI Instructor
Learn and understand the mechanics of a Dive Center, from sales to logistics etc.
FREE Deep Diver Specialty
Email us for further inquiries