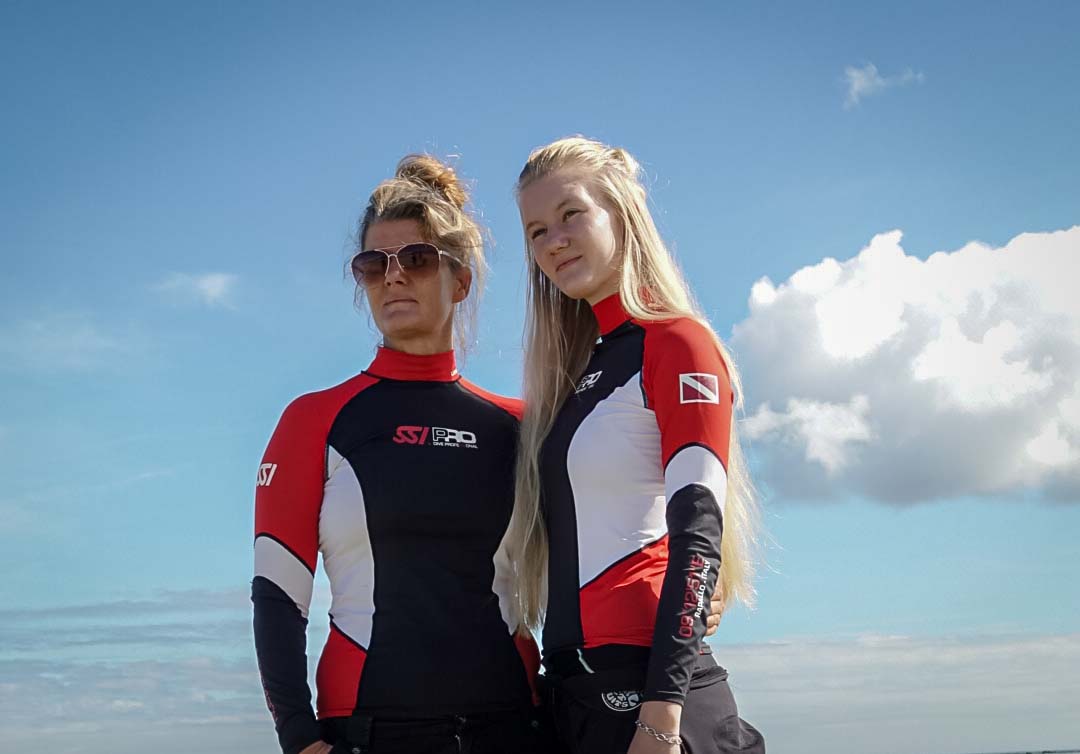 German management.
Individual, highly professional and with total commitment to the environment.
The SeaUrchin Diving Center was founded in 2006 by Katharina Dohmann and is among the most experienced Diving Schools in Mauritius. "Under German management", our professional Diving Team prides themselves on their level of empathy toward the needs of our customers.
We dedicated ourselves to raising awareness about the importance of the underwater world and its fragility has always been one of our main concerns. Diving is not only a sport but it's also an essential tool for the study of this world from which we can learn a lot. We believe that we have to realize the impact of mankind on this fragile environment and have to work together for its preservation.
The Dive Center is affiliated with SSI – Scuba Schools International and CMAS (IDA for Germany and MSDA for Mauritius), thus we are the only Diving School in Mauritius that offers three different diving formations with SSI, PADI, and CMAS courses. Our multi-national team allows us to teach courses in English, French, German, and Danish. Thus we guarantee a theoretical and practical training accessible to everyone.
Further to this the SeaUrchin Diving Center is the only SSI Diamond Instructor Trainer Center in Mauritius. Katharina is as SSI Instructor Trainer authorized to form and train any diver to a professional level. We have SSI & CMAS Instructor Courses at least twice per year.
We always endeavor to offer courses in small groups, never exceeding six people to a group. Any dive you enjoy with us will, of course, be guided by one of our team, not only for your safety and well-being but also to ensure that you get the most from your time spent with us.
Of course, we want you to feel at home after your diving session, so you are welcomed back to the Center to indulge in a selection of complimentary hot drinks and the chance to have a shower.
Katharina
SSI Instructor Trainer # 57975
SSI XR Instructor Trainer
SSI Mermaid Instructor
SSI Specialty and Nitrox Instructor
SSI React Right Instructor Trainer
CMAS/ IDA Instructor 3* # D1475,
CMAS/ VDST Instructor 3* # GER F00 M3 18 458542,
CMAS/ MSDA Instructor 2* # MRI F00 16 000002,
CMAS/ MSDA Secourisme Instructor # MRI F00 MS 15 004
Established herself in Mauritius in the year 2006 and at the same time founded the SeaUrchin Diving Center. After acquiring her qualification and accreditation by CMAS and PADI, she stepped up to SSI in 2011 and thus became an expert on all major diving educational systems. In May 2015, she completed a course for SSI Instructor Trainer and is the only teacher in Mauritius authorized to train any SSI  and CMAS Instructors.
Katharina is passionate about encouraging and guiding women and children who have an interest in diving. Being the only Diving School on the whole island to be owned and managed by women, Katharina has been determined to support women in the Diving Industry. SeaUrchin is the only Diving School in Mauritius to have the highest proportion of female employees.
"With our high proportion of female workers, we wish to demonstrate to other women that the diving industry should no longer be dominated activity. Women can definitely do the job just as well, if not better."
Alex
Office
happen to be the daily sunshine of our Diving School with her natural cheerfulness. She is our beloved hostess and secretary. Being responsible for the booking, Alex also provides her help, advice, and assistance to any inquiries or practical help the divers may require at the Diving Centre.
Khaleah
SSI Instructor # 96505
SSI Mermaid Instructor
SSI Specialty Instructor
Khaleah is the younger of Katharina's two daughters, our next generation of SeaUrchin. Like her older sister, she grew up in the dive shop and close to the ocean. Two little mermaids through and through.
When your mother runs a dive school, your kids naturally get diving in their cradle. Khaleah learned to dive at a very young age, and today there is nothing that escapes her eye underwater. She can lose track of the dive site from time to time because of her enthusiasm, but it is a special experience to dive with her. Khaleah completed her DiveMaster training at the tender age of 15. At first, she worked exclusively alongside school at the base, but since her graduation in November 2020, she has been a permanent part of our team.
Together with her big sister Shakira she passed her Instructor exam with flying colours in March 2022 after the forced Corona break. Besides her daily work in the diving school, Khaleah is studying at an English distance learning university.
Shakira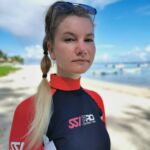 SSI Instructor # 102874
SSI Specialty Instructor
Shakira is, as the older daughter as well, part of our next generation of SeaUrchin.
Ocean people and little Mermaids, right from the start. Shakira, as the older sister, is of course also part of the next generation team of SeaUrchin.
Growing up on an island like Mauritius means above all having salt water running through your veins and living in flip-flops. Despite private schools, both daughters had a very natural, wild life.
Today, Shakira is studying biology in Germany and therefore only works part-time at the diving school. However, she spends the semester breaks on the island and in the Corona-related years without compulsory attendance, or with online studies at the universities, she was of course constantly busy with diving.
At SeaUrchin we offer Internships to become either DiveGuide/ DiveMaster or SSI Instructor. If you are already Instructor you can also join us to become a Specialty Instructor.